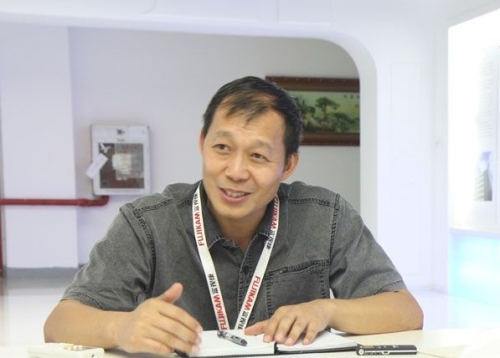 With the continuous improvement of people's safety awareness, the development of traditional surveillance has gradually shifted from analog to millions of high-definition networks, especially with the popularity of mobile smart devices such as smart phones, making it possible to watch surveillance videos on mobile phones or tablets anytime, anywhere. It's possible.
Based on this, the traditional security product supplier Shenzhen Fu Shi Kang Industrial Development Co., Ltd. (hereinafter referred to as Fu Shi Kang), launched a cloud camera designed for the home environment and small offices, shops, etc., formally enter the home security monitoring market. In order to further understand the market development of cloud cameras, China Security Network recently interviewed Mr. Zheng Bin, Deputy General Manager of Fu Shikang.
Positioning and clarifying cloud cameras to seize market opportunities
In the traditional security model, with the maturity of network monitoring technology, accessing surveillance videos through PCs and computers is natural. However, as mobile phones and other mobile terminals become necessities for people's lives, more and more family members are And shop managers put forward the need to understand the situation of homes and shops in real time through mobile devices. The independent research and development cloud camera of Fushikang is a communication product based on Internet mobile terminals, which has opened a new era of domestic mobile phone monitoring.
"Our product fills the gap in the real-time viewing market for mobile phones," added Zheng. According to Zheng, the cloud camera is a wireless network camera based on cloud computing, cloud monitoring, and cloud storage platforms. It is designed for home environments and small offices, shops and other environments. It is beautifully shaped and easy to install. It can operate independently without connecting to a computer. Users can use the browser to view real-time motion pictures anywhere on the Internet and support instant viewing through mobile devices such as Apple, Android phones, etc. Convenient, plug and play, greatly increases the user's convenience and practicality. In addition, it also features voice intercom, alarm linkage, mobile video, video storage, infrared night vision and many other features. It is the world's first network camera that can remotely view full-real-time high-definition video through mobile phones.
When asked about the difference between a cloud camera and an ordinary network camera, Zheng Zong told reporters: "The same is that both use the network, but the general network camera can only be viewed inside the LAN, beyond the scope of the LAN, in the image The sharpness will be greatly reduced, which is the conclusion we have obtained by comparing the prototypes of other network cameras. It is no exaggeration to say that Rich Vision is the first company that can truly watch high-definition video on mobile phones in real time. Our technology is currently at least one to two years ahead of its peers in the industry."
Based on cloud technology civil security market to seek change
The contradiction between huge video data and the current bandwidth environment in China has always been a problem that security companies are exploring. How to clearly display video content on smaller mobile phone traffic is the first problem that cloud cameras need to solve. The video codec technology solves the code stream problem. According to Zheng, Fengshi Kangyun cameras are designed with video compression algorithms to transmit high-definition, non-delayed real-time video at very low bandwidth, and can remotely control the rotating camera for all-round monitoring. Through the demo of Zheng's mobile phone, the reporter needed only 25KB for the traffic needed for a high-definition motion picture.
It is reported that Fu Shikang attaches great importance to the research and development of cloud technology. "At present, there are more than 30 software and hardware R&D personnel on cloud technology. This year, Fu Shikang applied for six software copyrights around the cloud camera," Zheng said.
In recent years, the hot launch of large-scale projects such as smart cities and safe cities has brought tremendous business opportunities to the security industry. Many security companies are hoping to gain a share in the market, but due to the low barriers to entry in the security industry, market competition is extremely high. Intense, non-perfect core technology and innovative services that want to gain a firm foothold in the market are tantamount to "whimsical". As Zheng pointed out, in the traditional security field, SMEs can only compete harder with such leading companies as Haikang and Dahua. They are listed companies, they have strong financial support, and they can't do anything with them. Competition, only innovation and innovation will not be eliminated by the market.
"FuShiKang is aware that the company's resources and platforms are limited, so it has been seeking innovation. The cloud services we do have a relatively high technical content. There is no certain video image encoding and decoding technology that can't be done, but we are rich. With this core technology, our current biggest task is how to convert the technology into sales.The cloud camera is the main development direction of Fushi Kang, of course, we will not give up in the network camera, our R & D team is currently In R&D, we hope to be able to make relatively high-end products and strive to create a path in the civilian consumer market, said Zheng.
Cultivate the market, Fusco, and more channels to promote and promote cloud cameras
Starting from last year's Beijing AMB, the reporter found that at various exhibitions at home and abroad can see the debut of the Fu-vision Kangyun camera, Zheng always affirmed the reporter's statement: "Since the consumer's understanding of security technology is not enough, worry about Family privacy exposure has some resistance to the installation of cameras in homes, so we are positioning the cloud camera's domestic market in the propaganda stage. Since last year, Fushi Kang has participated in many security, electronic consumer, and communications exhibitions. We hope to eliminate consumer inconsistency through exhibition propaganda."
In addition, according to the reporter's understanding, in addition to the exhibition's publicity, Fushikang's cloud cameras also use a variety of channels for sales, such as cooperation with the three major operators, and they are close to customers through bundled sales. According to Zheng, there are several The home operator and Foxconn signed an agreement and are in the early stage of product testing. This year, Foxconn also plans to promote cloud cameras in some digital stores.
"Now the foreign market of cloud cameras is relatively mature, but we feel that the domestic market is still very big. The key is to transform the concept of consumers. We hope to use the media's propaganda power and common enterprises. Efforts to open the market together, after all, this market is not Fushikang can do it." Zheng said.
It is understood that, according to the current domestic market demand, Fu Shi Kang Yun camera only collects hardware costs, does not charge any service fees, the price of a cloud camera is controlled within 1000 yuan.
"At present, our video is not stored in the cloud, but is stored in the camera's ID card. A 32G memory card can save SD images for 7-10 days, fully meeting the needs of users. Once the market matures, we Will consider charging according to the user's storage time in the cloud." Zheng told reporters.
Dispersant Agent mainly for textile industry.
This product is light yellow to yellow-brown powder, an anionic surfactant. It is soluble in water, acid, alkali and hard water, good dispersion properties. With protein and polyamide fibers have affinity.
Mainly used to coloring for vat dyes, reactive dyes, acid dyes, acid staining pad or pigment pad dyeing of the dispersing agent, as a auxiliaries for vat dyes's powder or sizing agent. Also used staining to levelling agent and auxiliary tanning agent in leather industry. Can also be used for textile printing and dyeing, pesticides as dispersing agent, papermaking, electroplating additives, latex, rubber, construction, water-soluble paint, pigment dispersant, oil drilling, water treatment agent, carbon black, printing ink dispersant.
*Related Products:dispersing agent nno,potassium persulfate,ammonium persulfate,sodium persulfate.



Dispersant Agent,Wetting Dispersing Agent,Industrial Dispersing Agent,Chemical Dispersants
SJZ Chenghui chemical co ltd , http://www.chenghuichemicals.com