Industry News
Industry News
According to the new "Guidance Catalogue for Industrial Structure Adjustment (2005 version)" issued by the National Development and Reform Commission, China will limit the production of modified bitumen waterproofing membranes with an annual output of less than 5 million square meters from 2006.
In September 2006, "Baiyun" and "Golden Mouse" brand silicone copper sealants produced by Guangzhou Baiyun Chemical Co., Ltd. and Hangzhou Zhijiang Organic Silicon Chemicals Co., Ltd. were awarded the title of "Chinese Famous Brand Products".
The soaring price of bitumen in 2006 caused the loss of China's waterproof building materials manufacturing industry to increase, resulting in a decrease in the total amount of bitumen-based waterproofing membranes in China, and a rapid increase in polymer membranes.
China Building Waterproofing Material Industry Association, China Building Industry Association Building Waterproofing Branch, China Architectural Society Waterproofing Technical Committee in 2006
recommended article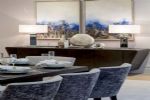 The house is leaking real headaches repair house waterproof is very important House leak is really a headache, the ceiling is not only like a map, but also serious from the above dander, hit the wire is also easy to cause fire, in the decoration, the household itself is also the decoration of the matter Not very understanding, to do waterproofing to the decoration, how to do it is also a little bit of understanding, households to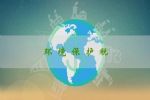 Environmental protection tax law bears the brunt of building waterproof materials
Just arrived in 2018, various companies pay attention! A wave of historic green revolutions is pouring into the country - the "Environmental Protection Tax Law" was formally implemented on January 1, 2018! (For details, please refer to the relevant information of the State Administration of Taxation.) It is understood that the "Environmental Protection Tax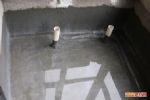 The process and precautions for waterproof construction of old houses and waterway reforms Speaking of the transformation of old houses, hydropower is generally the place we most need to pay attention to. After all, old-fashioned hydropower design may not be suitable for modern lifestyles. And most of the old houses are very easy to waterproof. If you want to live more peace of mind, it is best to re-waterproof construction. Today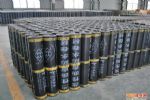 How to choose a waterproof membrane waterproof membrane type Introduction Waterproof membrane is an important industrial building materials, common ground, roofing, tunnels, highways and other places. Different places have different waterproof levels, and the waterproof membranes used are not the same. How about waterproof membranes? let's figure it out together. How to choose a waterproof membrane
What are the waterproofing precautions for the roofing waterproofing? The roofing is the outer layer of the upper part of the building. Its main function is to resist bad weather from outside, and to protect the building from being strong and durable. Roof waterproof construction is very important for the roof, let's take a look at what the roof waterproofing practices are. What are the roof waterproofing practices?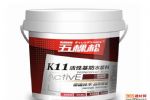 What is the use of k11 waterproof paste k11 waterproof paste the choice of waterproof material will directly affect the quality of the project and the future use of the effect, in many waterproof projects, k11 waterproof paste is one of the more common paint products, that k11 waterproof What is slurry? How to use it? Let's find out together. K11 waterproof paste is
Waterproof products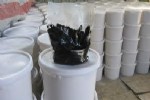 Hainan two-component polysulfide sealant two-component polysulfide sealant (telephone (with WeChat), QQ: 1389052..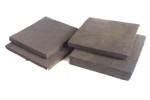 Sichuan black polyethylene foam board polyethylene closed-cell foam board Polyethylene foam board can be divided into L1100 low foamed foam board and L600 high foaming foam according to the foaming rate.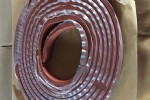 PZ250 water swelling seal
PZ water expansion seal water swelling water seal is mainly divided into putty type water expansion seal and product type water expansion..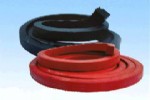 Sichuan PN220 water expansion seal
PN putty water expansion seal water swelling water seal is made of polymer, inorganic water swelling material and rubber and help..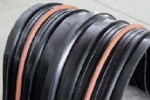 Guizhou HPZB2 water-expansive water-stopping belt water-expanding rubber water-stopping belt water-expanding rubber water-stopping belt to prevent groundwater leakage and improve the service life of the building..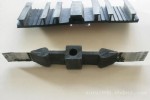 Buried Rubber Waterproof Belt in Yunnan Rubber Waterstops Rubber Waterstops can be divided into deformation joint rubber waterstops and construction joint rubber waterstops..
Waterproof manufacturers
Taian Jiuzhou Geotechnical Materials Co., Ltd.

Hengshui Longtai Rubber & Plastic Co., Ltd.

Shanghai Baoshan District Xincheng Flower Gardening Field

Hengshui Hongye Engineering Rubber Products Co., Ltd.

Dezhou Runze Geotextile Material Co., Ltd. Zhengzhou Zhongke Support Machinery Co., Ltd. Dezhou Yaohua Geotechnical Material Co., Ltd. Xi'an Kangmei Waterproof Engineering Co., Ltd. Oudi Waterproof Material Co., Ltd. Hengshui Mingze Rubber Product Co., Ltd. Ningbo Xuannuo New Material Co., Ltd. Taian Peng Lotus Geosynthetics Co., Ltd.
Waterproof label modified bitumen waterproof membrane hdpe geomembrane impermeable membrane steam film plastic geogrid waterstop with silicone waterproof agent high pressure grouting machine waterproof board water does not leak plastic drain board storage and drainage board hdpe drain board permanent condensate dps Sealant Waterproof needle Anti-crack Stickers Waterproof Slurry Sealant Roofing Waterproofing Reaction Adhesive waterproofing membrane