Control System:
PLC Automatic Controller
Product:
Chain Link Fence Knitting Machine
Automatic Chain Link Fence Machine
Working Principle
1. 
The wire is taken in from the pay-off stand and passed through the dies where the diamond size takes place.
Different gap sized.
2. 
After passing from the die, the diamond pattern wire is automatically thrown on the winding      
shaft in the stitching process.
3. 
Once the stitching is complete, the woven is manually glided down to enable the next switch to take place.
4. 
The chain link is automatically wound to form rolls when the desired length is setted.
5. 
One side or both side of the end of net hole is twisted or with burr in edge.
6. 
Use rolling side machine to make it into rolls.
 
Advantage
1. 
The machine is controlled by PLC automatic controller, so only one person is needed to       
operate it.
2. 
One wire feeding which can reduce the breakdowns.
3. 
Wide width weaving scope: 2.0-4.0mm.
4. 
The high productivity for this machine can be 100m²/h.
5. 
The width scope can be 600-4000mm, and we can customize it for you.
6. 
The mesh size can be 40x40-80x80mm, and can be changed according to the mould.
 
Packing and shipping:Â 
1. 
Debugged in two parts for packaging machinery, plastic mold package with good conduct tray packaging. 
Including accessories, kit, pump, control cabinet (accessories and other details can contact me for more information). 
2. 
We have our own freight forwarding companies and packaging company, you can also specify a freight forwarding company in accordance with the customer for shipping by our customs.
Type

KY-4000

Origin

Hebei,China

Control system

Machine is controlled by PLC automatic controller, so only one person is needed to operate it.

Manufacturing process

Crochet Made

Characteristic

high efficiency,save electricity,low noise,safety ,good after-sales

Size

Wire diameter:2.0-4.0mm
Hole size:40-80mm
Width:4m
Speed:

80-120m²/h


Power:7.5KW
Weight:4.2T

Suitable wire to the machine:

the tensile scope of the wire 300-500N/m²


 

Packing

In nude,capacity to reduce freight cost savings,or wooden pallent

Payment

30% in advance, 70% B/L copy within 7days by T/T

Delivery

Within 20-30 days after receipt advance payment

MOQ

1 Sets

Special Note

Special type can be made according to your requirement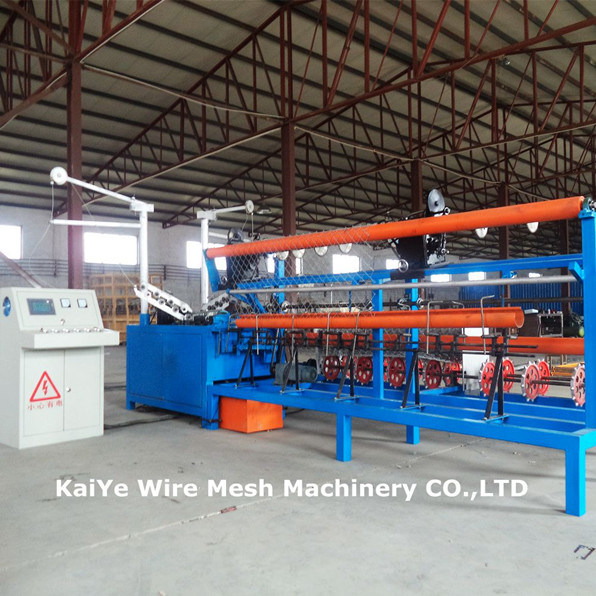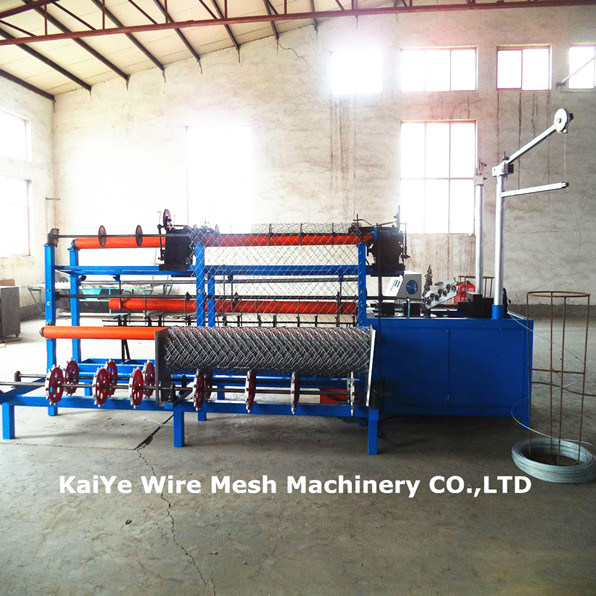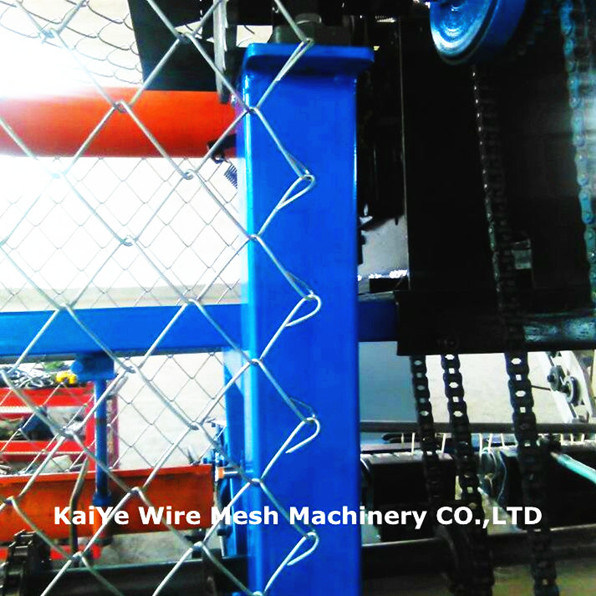 Anping County KaiYe Wire Mesh Machinery CO.,LTD Factory has been established in 1999. Backed by 15 years experience and vast knowledge, we are engaged in offering high quality Wire Mesh Machine to fulfill the needs of our customers.
1. Rich Domain Experience.
2. Professional Engineers.
3. More than 120 Workers.
4. With the occupying area of 6800 square meters.
5. Wide Business Network.
6. High Quality and Good After-sale Service.
1 With one year guarantee and the good after-sale service.
2 Engineers can go to your company for the installation.
3 As per your special requirement, we can discuss it.
1. 30% T/T in advance, 70% payable against the copy of the B/L.
2. Â L/C is also acceptable.
3. Â As per your special requirement, we can discuss it.
 
 
Your questions, enquiried and comments are important to us. 
Kindly contact us via any of the channels available or just drop us an enquiry.
ME320L(N) series elevator dedicated inverter is a new generation independently developed and produced by Suzhou Monarch Control Technology Co., Ltd.
High-performance elevator dedicated vector control inverter. It is the accumulation of many years of experience in the elevator application industry combined with motor vector control and smooth curve
The product born from advanced algorithms such as calculation is the most practical, professional and easy-to-use special inverter in the elevator industry! Its main features
as follows:
â—† Suitable for drive control of permanent magnet synchronous motors and asynchronous motors, with a variety of rotary encoder interfaces;
â—† With motor parameter self-tuning function, static tuning or full tuning can be performed;
â—† Flexible start curve processing, multi-segment S curve setting, 4-level acceleration and deceleration time setting can ensure good elevator operation
comfortability;
â—† With simple and practical battery operation function, 48V power input can complete self-rescue after power failure;
â—† With enable detection, brake contactor control, output contactor control, forced deceleration judgment, overspeed protection, speed deviation
Different elevator special functions, such as differential detection, early door opening, contact adhesion detection, motor overheat detection, start pre-torque compensation, etc., make the electric
Ladder control becomes simple and easy;
â—† The unique single-key design of the operation panel makes complex keyboard operations easy and free; and it can be connected through the RJ45 port
To any position, the elevator debugging becomes convenient and simple; the parameter copy unit is simple to use, which is convenient for batch debugging;
â—† Built-in DC reactor and braking unit, which improves the output power factor of the system and reduces the cost of external components of the electrical system
Book;
â—† A full range of independent air duct design, professional lightning protection design, professional processing and production platform, advanced process control
Ensure the quality of ME320L(N) elevator dedicated inverter;
Before using ME320L(N) series inverter, please read and understand this manual carefully. This manual is sent randomly
Please keep the attachments after reading them.

Monarch Me320Ln Inverter,Inverter For Lift,Elevator Inverter Price,Inverter Step Up
Suzhou Keffran Parts Co.,ltd , https://www.keffran-elevatorsmart.com